About
stephanie brock
"I believe that creative marketing and great design have the power to give businesses a competitive advantage and add value to their business. Companies that invest in design and marketing are investing in their future success. I coordinate the entire creative process with my clients based on their needs, timeline and budget resulting in a comprehensive creative solution." 
dedicated  |  creative  |  talented  |  industrious  
Stephanie Brock is an accomplished marketing professional and graphic designer based in the picturesque city of Colorado Springs, Colorado. With over 25 years of experience, she has been offering a wide array of services to clients nationwide, including marketing, public relations, graphic design, virtual marketing assistance, business solutions, and special event services. She understands the critical importance of forging robust client relationships in today's fiercely competitive and increasingly virtual business landscape.
Stephanie specializes in guiding businesses through this new virtual business environment, whether it involves crafting an impactful ad campaign, revitalizing a brand identity, engaging with clients and referral sources, or brainstorming innovative marketing strategies. Her diverse clientele spans solo and small law firms, construction companies, cybersecurity contractors, financial institutions, and independent entrepreneurs. Stephanie's approach is highly client-centric, ensuring that the entire creative process aligns seamlessly with their unique needs, deadlines, and budgets, ultimately delivering a comprehensive creative solution.
Over the past two decades, Stephanie has had the privilege of supporting numerous clients on their journeys to success. Some of the esteemed names she has collaborated with include Ward Law LLC, Leitner Law PLC, Nelson Boyd Attorneys, Boyd Trial Consulting, Salines-Mondello Law Firm, Giuffre Law Offices, Global Underground Corp., Wildcat Construction, Link Resource Group, Lyons State Bank, Little River State Bank, H2 Global Solutions, Blue Light, SMBiSAO, and MainNerve, among many others.
Stephanie's professional achievements also extend to accolades, having been recognized as a member of the Wichita Business Journal's 40 Under 40 class of 2009. Additionally, she was honored as a nominee for the Colorado Springs Chamber of Commerce and Women's Business Council ATHENA Award in 2012.
Stephanie comes from humble beginnings in a small town in central Kansas, raised by parents dedicated to community service. This commitment to giving back has been ingrained in her, leading her to volunteer in every community she has called home. Stephanie is a sustaining member of the Junior League of Wichita, where she had the privilege of serving as President from 2008-2009. Her volunteer work spans various organizations, including The Crohn's and Colitis Foundation Rocky Mountain Region Board of Directors, The Wichita Center for the Arts, The Marianna Kistler Beach Museum of Art, Kansas State University, The Alzheimer's Association Board of Directors, Chapel Hill Fellowship, Central Christian Academy, Colorado Springs Christian Schools, and Air Academy High School. Additionally, she is a member of the Legal Marketing Association.
Supporting the arts in Colorado holds a special place in her heart. She proudly endorses the Colorado Springs Fine Arts Center, the Colorado Ballet Society, The Ent Center for the Arts, the Colorado Theatre Guild, and the Denver Center for Performing Arts.

how can I help you?
Call Me Today
Ready to take control of your business? Let's spend time discussing your goals and your challenges. I'll develop a plan and get you on your way to focusing on the thing that matters most – your success!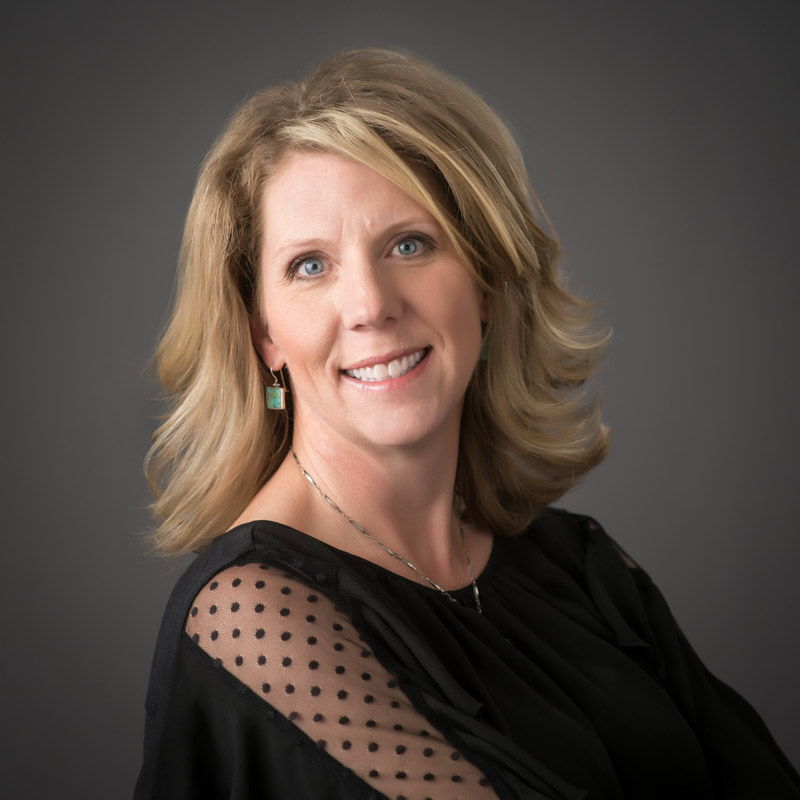 Colorado Springs, CO 80919
316.258.1222
OFFICE HOURS
Monday – Friday: 8:00 am – 4:00 pm
Closed for National Holidays